Associate Professor in Operations and Supply Chain Management
IonE Fellow of the University of Minnesota
Inaugural Kjell R. Knudsen Faculty Fellow for Innovation

Labovitz School of Business and Economics
University of Minnesota Duluth
1318 Kirby Drive, Duluth MN 55812
Education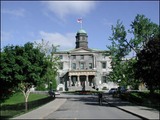 PhD, Management Science/Operations Management
2012
Faculty of Management
McGill University
Montreal, Quebec, Canada
H3A 2T5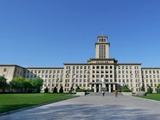 MS, Management Science and Engineering
2006
Business School
Nankai University
Tianjin, China
300071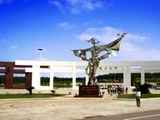 BS, Information Management and Information System
2003
School of Computer and Information
Nanchang University
Nanchang, Jiangxi, China
330031
Research
Research Interests
Supply Chain Issues
DEI in Operations and Supply Chain Management
Prescriptive Analytics and Algorithm Design
Machine Learning
Game Theoretical Models
Simulation
Revenue Management
Service Operations
Operations and Finance/Marketing Interface
ResearchGate Page
Google Scholar Page
Publications
Selected Working Papers
Full text available upon request.
A Monte Carlo Simulation Approach to Measuring the Impact of Decision Maker Behaviors on Supply Chain Resilience
Teaching
Optimization and Decision Making

Decision Making in Operations

Production and Operations Management

Supply Chain Management

Business Intelligence and Analytics

Principles of Management Science

Business Decision Analysis

Advanced Decision Modeling

Mathematics for Business and Economics

Problem Analysis and Decision Modeling

Statistics for Business

Applied Research

Doing Business in China
Selected Service
2023 - , Board of Directors, Minnesota Indigenous Business Alliance

2022 - , Board of Directors, True North Goodwill

2022 - , Faculty Advisor, Beta Gamma Sigma International Business Honor Society - UMD Chapter

2022 - 2025, Research, Scholarship & Creative Activities Committee, UMD Faculty Governance

2022 - 2025, Study Abroad Faculty Advisory Committee, International Programs and Services, UMD

2022 - 2024, Board of College of Service Operations, Production and Operations Management Society (POMS)

2022 - , Sustainability Education Committee, UMD

2018 - , Chair, LSBE Intellectual Contributions and Faculty Development Committee, UMD
Academic Resources
All materials posted on this board, except those generated by myself, are from the Internet and shall be labeled as such or with the original links presented. The original owners own the copyright of these materials. If any of these owners decides not to share the materials on this board, please do not hesitate to contact me at info@wenqingzhang.net. Thanks!
Links
Contact Form